AVAILABLE ON NEWSSTANDS ACROSS CANADA -- MID AUGUST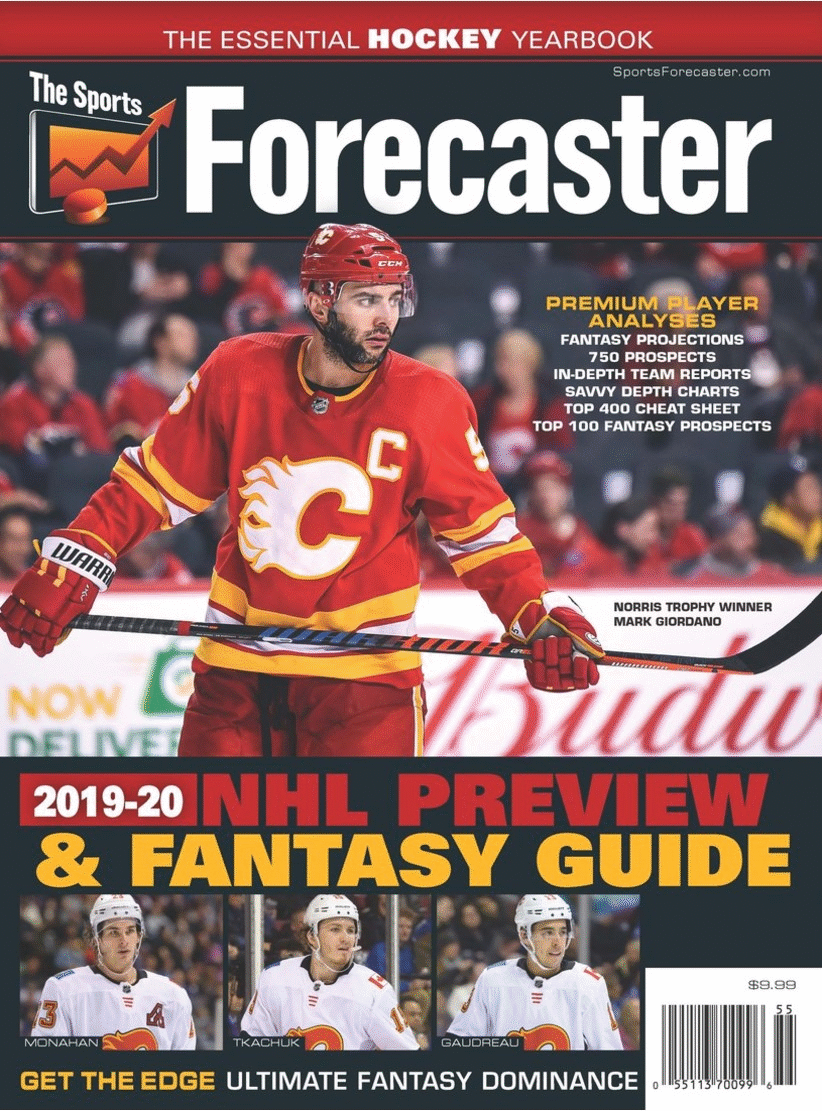 The Sports Forecaster Hockey Yearbook is the must-have magazine for hockey fans.

Reader-friendly, colorful, analytical and insightful, it bursts at the bindings with facts, figures and an unsurpassed forecasts section laid out in an easy-to-read format by our team of experts. It's a one-stop shop for fans, filled with player and team profiles -- everything you need for the upcoming NHL hockey season, as well as all the tools required for total fantasy sports dominance!


HOW TO GET IT?
UNITED STATES and INTERNATIONAL:
CANADA:
Available at Amazon.ca!
Available on Newsstands!
Locations that carry The Sports Forecaster in Canada include: Shoppers Drug Mart Limited, Indigo/Chapters, Loblaws Companies Ltd., Walmart Canada Inc, Presse Commerce, 7-Eleven Inc., Mac's/Becker's, Overwaitea Food Group, Safeway Canada, The Katz Group of Companies, Sobey's Inc., London Drugs Ltd., Gateway Newstands, Federated Co-op Ltd., Shell Canada Ltd., International News, Husky Oil/Mohawk Canada Ltd., Metro Richelieu Inc., Hudson News Canada, Pharmasave Drugs, Pharmacie Jean Coutu, Petro Canada (Suncor Energy), Pharmachoice Inc., Canadian Tire, and other major retailers.